From the moment Making It was announced, it read like a craft version of The Great British Bake-Off: "friendly competition" with a "focus on the character and camaraderie of the crafting community," and hosts there to "provide heartfelt encouragement, guidance and plenty of laughs."
Thankfully, it delivers that—and so much more. Making It is a lively competition inside a warm, and a perfectly calibrated mix of charm and skill. Step into Amy and Nick's barn and you won't want to leave.
The charm comes from Nick Offerman and Amy Poehler, who host and hang around to banter with each other and the contestants. They have non-stop fun, and a single Nick Offerman giggle is enough to power Monstropolis for several centuries.
Their show (Tuesdays at 10) looks as slick as other NBC reality television, bright colors and crisp editing, but it's firmly anchored by an abundance of personality from Amy and Nick. They unleash torrents of dry wit and deadpan reactions, and also just goof around. (Wait for what Offerman does in episode two that prompts Amy to ask, in hysterics, "Nick, are you pooping right now?")
While it's light and approachable, Making It also surfaces emotional anecdotes and biographical details without feeling heavy-handed.
The challenges—two in each episode: Faster Craft, a single piece, and Master Craft, a collection of things linked by a theme—are often cleverly designed to be autobiographical. At the very least, the contestants' work emerges from their life experiences, and tells us about them in a way that doesn't simply wedge moments of personal narrative into the competition.
Their stories are the object and the objects are their stories.
Of course, the details matter in the contestants' projects, and the show sets an example: the patterned wood floor of the barn; the transitions between scenes, such as a saw cutting through wood or scissors slicing paper; the streaks of sunlight in the barn workshop; the oak trees around the farm.
It's not as fourth-wall-shattering as Nailed It, but Making It isn't as rigid as most network shows, and has so much more fun on its edges that is to be expected even from them. In episode one, there's a cascade of outtakes of Amy Poehler's improvised titles for a bit where she has Nick Offerman try to guess types of wood just by smelling them.
If puns bring you joy and happiness, they are here in abundance, and not just from the pun-off competitions the hosts have. And definitely stick around for the end, after the elimination.
Amy Poehler pitched the show to NBC, so I was a bit surprised at how heavily she leans on the joke that she knows nothing about anything that's happening because she's not a master crafter like Offerman is. (He really is.) The joke pays off only a few times, and I was glad that that reference mostly evaporated in episode two.
These eight contestants are impressive makers who've established themselves in different ways, and all share in reveling in the act of creation. With just six episodes, and I am already wanting more—though there's one part I could do without.
When the judges arrive, the fun stops
Making It noticeably deflates when the judges show up.
That's not entirely because of the judges themselves—Barneys New York's Simon Doonan, and Etsy's Dayna Isom Johnson—though their judging is far from Mary Berry and Paul Hollywood territory.
Simon's comments feel like platitude salad ("original," "playful simplicity," "comfort zone"), while Dayna's judging is constrained by her constant need to refer to Etsy and trends on Etsy.
By the second episode I watched, when it was time for judging, it felt like parents coming in to make everyone stop having fun.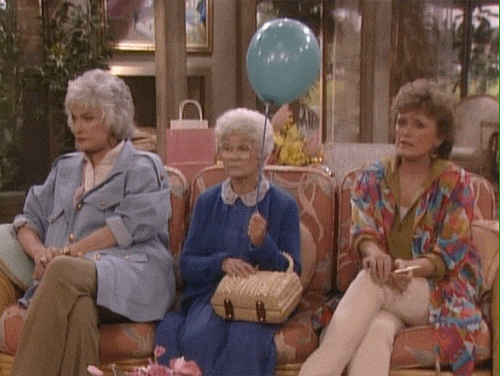 The judges do lighten up when they're visiting the contestants working on Master Craft projects, and so I don't think the judges were mis-cast.
Rather, the problem is the same one that plagued Bravo's otherwise fun reality show Work of Art: it's just hard to judge art in the same way that other reality TV competitions are judged.
A puff pastry is flaky or it isn't; something is thoroughly baked, or burned, or underdone, period. A baker's choices might give something a soggy bottom, but they don't change its nature entirely. A maker's choices result in completely different end products.
It's just hard to directly compare—or sometimes even evaluate—things that people have created. The contestants' creative choices and perspectives are wildly divergent, and they're working in different mediums: wood, paper, felt.
In the first episode, the contestants asked to make quilts, but the end results are so different and each creative and beautiful in their own ways that I don't even know where I'd begin to compare them, and I am well-practiced at comparing, considering I started this review by comparing Making it to The Great British Bake-Off.
And that the judges not great at explaining their rationale for their decisions doesn't help, either. (There are no sit-down conversations with the judges and hosts to prime viewers for the possible winners and losers.)
Also, the show focuses on the joy of creating, of making something from nothing, and having a couple of scolds slide in and say what's wrong after they've created awesome things under a time constraint.
Although there is actually a cash prize in this competition—$100,000, plus super-cool patches that are awarded to individual challenge winners—the judging really does seem beside the point.
Crafting is about the joy of creating, and Making It certainly has created television worth watching.