"Donathan and I control not just tonight, but the direction for the rest of the game," Laurel said in a confessional before Tribal Council. "This decision is everything."
I hope she's wrong, because if this is the direction of the rest of the game…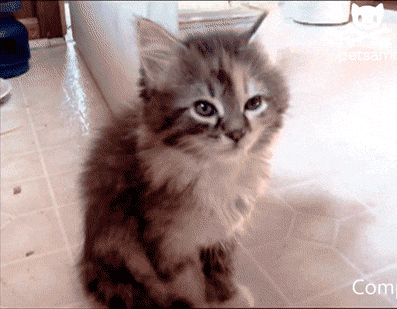 Once again, there was an opportunity to go after those who seem to be in control of the game—Yay! YAAAS. Finally! Let's do this!—and once again, nothing happened.
Chelsea, who won two individual immunity challenges but had just a few confessionals all season, was sent to the jury after being essentially ignored. Chelsea told Gordon Holmes, "In some of the episodes I was the central part of the drama or strategy. And to be left out of it was really hard. A lot of the time the strategy was my idea and the credit was given to somebody else."
Jeff Probst ended Tribal Council by saying tribal revealed that "there is a crack" in the alliance, but the only crack is whatever's being smoked by someone who thinks this season isn't just one long Pagonging.
The preview for next week's episode suggests Donathan might flip and try to get Domenick out, but after tonight's episode—an hour of getting my hopes up—I just rolled my eyes.
The editing suggests Donathan and Laurel are always ready to flip, and then they don't. That may make perfect sense, and Laurel did give us some rationale, saying that she trusts the guys but can't win against them, while she thinks she can beat the women but can't trust them. That's a tough spot to be in. Yet we still don't know why she's choosing to stay in that safe position, especially when she knows that Dom and Wendell both have idols that'll have to be played soon, and especially when there are only a few Tribal Councils left. Laurel is an astute player but the editing isn't showing us what she's really thinking.
An especially good opportunity to Laurel to flip was presented by the reward challenge. After last season's choose-a-marble "challenge," I was grateful to see a real challenge, even a boring one. Alas, 1) I didn't care who won, in part because I'm still struggling to know this cast, but especially because 2) the winner always chooses others to win, too, so the stakes are kind of low.
Tangent: Is it time to end the loved ones visit, or change it somehow? The reunions are emotional and…yeah, that's about it. Instead, it's become the worst episode of The Jeff Probst Show, a chance for him to espouse generalizations about familial relationships and say well-intentioned but disturbing things, after which his guests—who've flown halfway around the world—just take a seat on a bench.
Survivors have the choice to play, and choose not to
The best part of this episode, and the most interesting Ghost Island-related twist so far came after reward challenge winner Sea Bass chose all the dudes to go on reward with him, leaving all the women to go back to camp and plot agains the guys.
Jeff Probst told Sea Bass he could decide who went to Ghost Island, but the twist was that that person was guaranteed an advantage in the game. Plus: If Sea Bass or one of the four guys went, they'd forgo their visit with their loved one, which Probst called a "once in a lifetime afternoon." I'd hope that I'd have chosen to send my loved one back home and promise them that, when I returned, we could sit in the sand and count my million dollars.
Sea Bass said no, because why start playing the game now? One of the few people who are playing, Wendell, jumped at the opportunity, and said his dad understood and wanted him to choose that.
Ghost Island only gave him a middling advantage, though: a do-over attempt during the reward challenge. It was Malcolm's advantage from Survivor Philippines, and though it's been around for six years, it has not changed.
Once Wendell lost the immunity challenge, even with his advantage, he seemed set up to go home, just like Malcolm did. That would have been a fun, if tragic, arc. Instead, his alliance stuck together and he didn't even need to play an idol, which was the signal that Chelsea was going home.
"My biggest regret will be not doing it when we had a chance," Donathan said to Laurel.
Survivor Ghost Island has also had a chance—many chances—to turn into something, but has not yet done so. This was a fine episode, but I think it was the perfect illustration about what's frustrating me about this season: Characters I don't know well but am expected to care about are given a chance to play, and then most decline, while the editing declines to help us understand why.